Born in India in 1947, Brahmarshi Patriji's formal education was completed in 1974 which includes a BSc (Secunderabad Arts and Science College), BSc in Agriculture, and MSc Agriculture with specialization in Soil Science (Andhra Pradesh Agricultural University).
Since the early 1970's he has been studying the science of meditation and the works of over 10,000 old age and new age gurus and spiritual masters from all over the world. Remarkably, he has read more than 50,000 books on enlightenment, spirituality and the science of meditation.
Patriji became enlightened in 1979 after profound experiences with Breath Meditation. The experience changed his life 360-degree and he devoted himself to the awakening and enlightenment of others. In 1992, he left his high paying corporate job to immerse himself fully in his mission.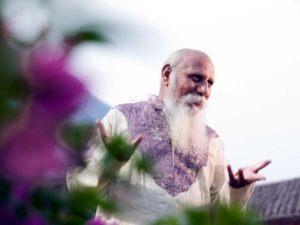 Patriji is the founder of the Pyramid Spiritual Society Movement, which began under his guidance in 1990. Today, over 140,000 meditators are practising at PSSM meditation centres and pyramid houses around the world. Independent PSSM centres are "non-religious, non-cult, non-profit voluntary organizations whose sole mission is to spread breath meditation, plant-based living, spiritual science and beneficial uses of powerful pyramid energy to one and all."
The PSSM centres across India, follow the science of pyramid meditation which is practised sitting inside the sacred geometry of pyramids. While the largest of the centre's pyramids seat up to 10,000 people, over 10,000 individuals have equipped their homes with personal-sized meditation pyramids.
The author of over 60 books on spiritual science written in Telugu and English, Patriji travels throughout the world to teach others how to find God within themselves and not outside. A keen flutist and singer, he has devised techniques combining music with meditation for intense spiritual experiences.
Patriji has been honoured with many awards in his life, some of which includes the Life-Time Achievement Award, bestowed by the National Symposium on Science of Holistic Living and its Global Application.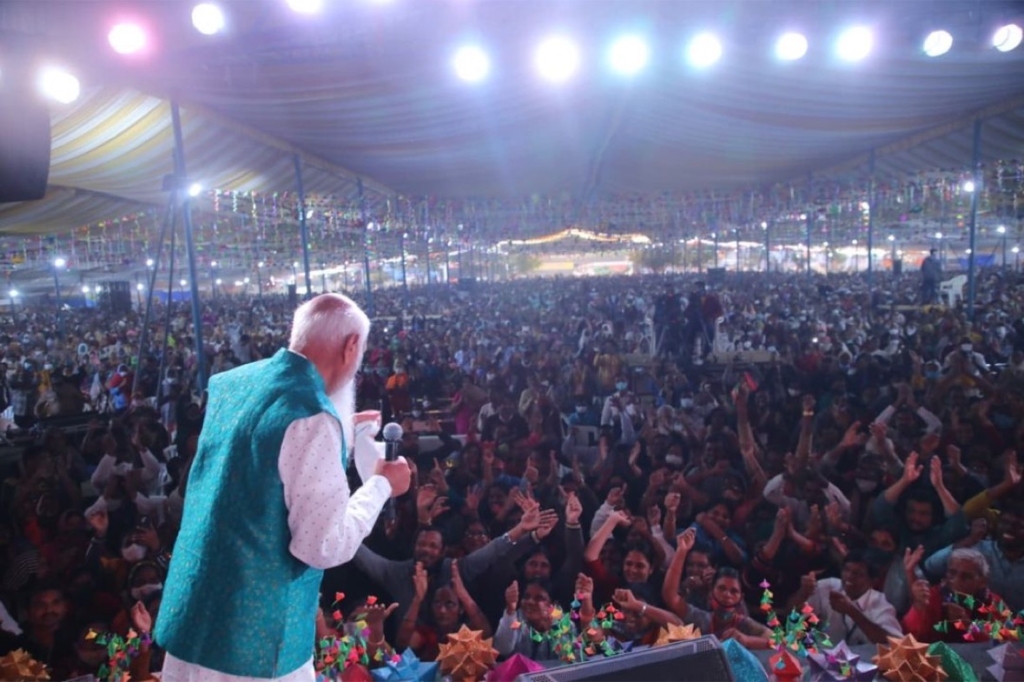 Patriji's message is simple: Meditation, Pyramids and Spiritual Science change lives, thereby changing the world.